Saturday, August 8 was another productive day at Jackie Robinson Tennis Club. This week's class focused on footwork and learning more about match play.
The students were segmented into stations as usual. Our stations included a footwork obstacle course, running forehands and backhands, doubles matchplay that was similar to the Davis Cup format, and simplified serves.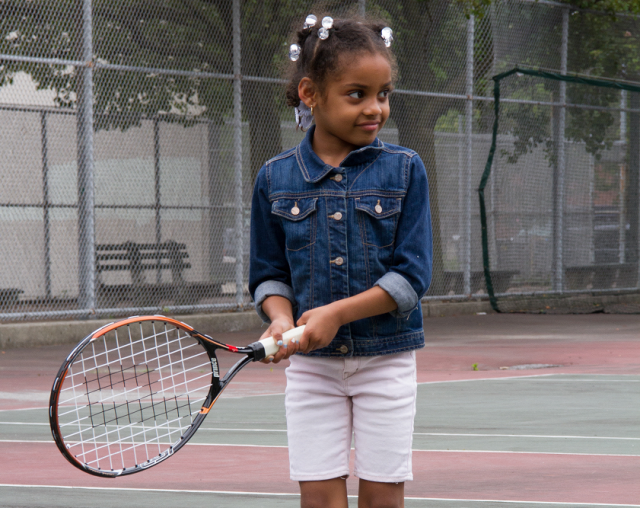 Jackie Robinson Site Leader Michele Gee remains impressed by her students' progress. "They're improving so much!" exclaims Michele. "I really could not be prouder right now."
The off-court session, facilitated by our Site Coordinator, Christine, was a discussion about appreciating the differences in others, as well as recognizing how the characteristics that make us different also make us special. As always, the volunteers did an amazing job during this educational component of class. They are always super helpful and encouraging.
Team morale is still pretty high after our second place finish at Davis Cup. Not too shabby for the team that began playing tennis less than three months ago. Training for the final Jamboree tournament is in full effect!